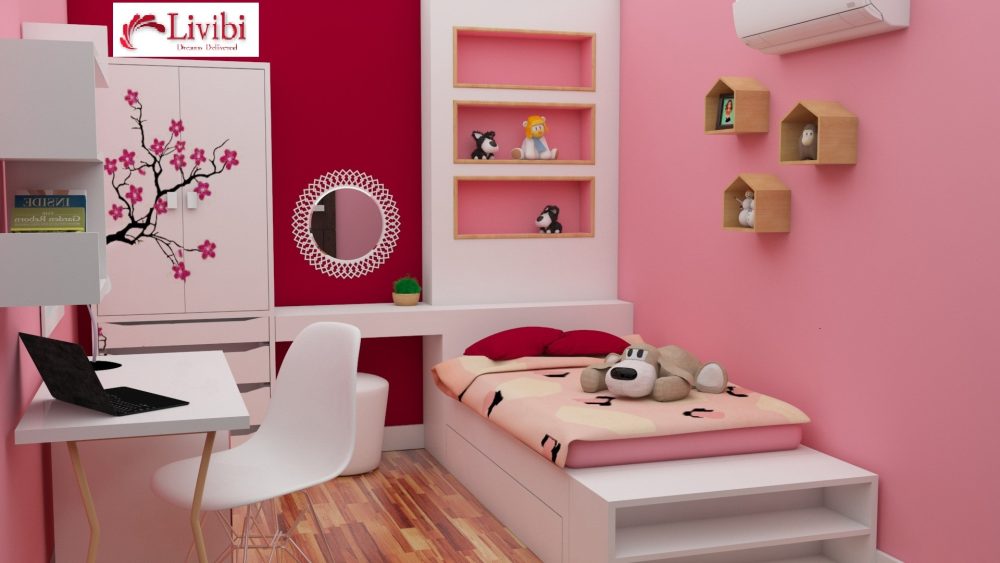 Unleash Your Child's Imagination with Livibi's Whimsical and Playful Kid's Room Designs!
When it comes to interior decorating a kids' room it pays to be bold. Most decorators suggest "go big, or go home" but at the same time be stylish too. A whole new world of dazzling possibilities exists, even with tiny spaces.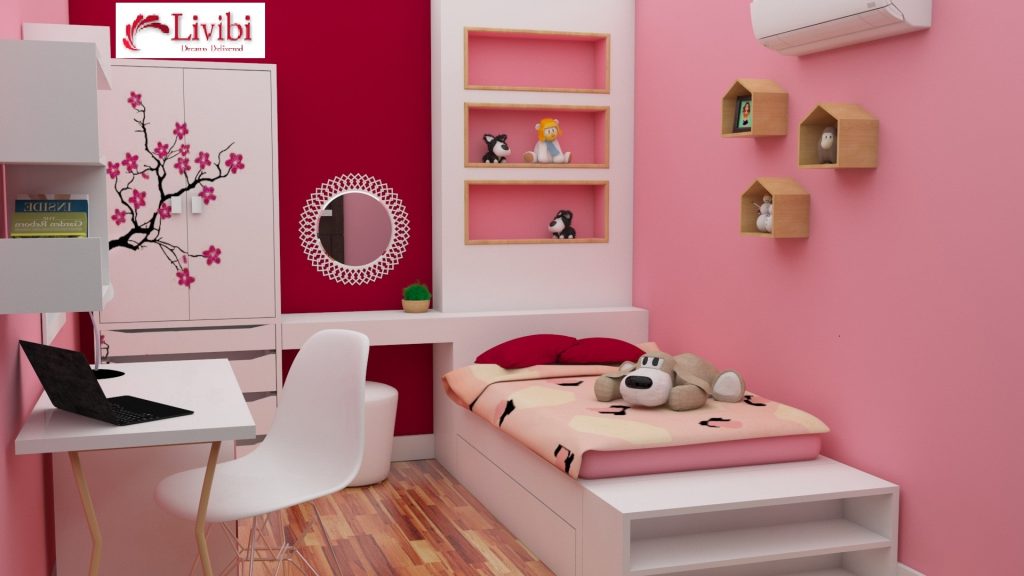 Why Kids Room Interior Selection Is So Important
There are many vital reasons why designing a kid's room interior is so important. It offers us the perfect excuse to be bold, or as magical as we like. As well as functional and practical we are looking for a room that offers excellent storage potential as well as a space that is fun. Obviously, décor needs to be age-appropriate, but it also needs to bear in mind the budget. It pays to remember that as children grow up their tastes, and needs change.
A Good Room Provides A Healthier Environment For A Child
Safety is the number one issue for infants and toddlers, their happiness comes next. Kids enjoy having unique space to play in and call their home. When a child is happy in their room, this also promotes good sleep and a healthy environment. Allowing the child to add their own personal touch such as pictures they love, or their own art helps them feel like they played a part in the decorating process.
Boys Room Interior
When selecting the colour for a boy's room one should also be clear on the theme to choose. Boys tend to enjoy dinosaurs, wild animals, cars, planes, bikes, cartoon movie characters, and sports. Depending on the theme, walls could be papered or painted and pictures mounted on the walls. Favourite cars can be hung from the ceiling, or ceiling art is also popularly used. Painting the ceiling dark blue, and then using glow-in-the-dark paint for the stars, is an imaginative way to start decorating a boys' room.
Girls Room Interior
If boys are about frogs, snails and puppy dog tails, little girls are about sugar and spice and all things nice. The interior of a room for a girl is a magical place where she can dream her dreams about being a princess, or whatever else takes her fancy. Again choose a theme that suits her personality, and every little girl loves colour. Make use of pretty pastels, and floral prints with butterflies and allow her to decorate her own bed with her favourite dolls and stuffed toys. Do make sure there is a mirror for her on the wall.
Shared (Common Room) Interior
A shared or common room for both a girl and a boy is a bit trickier than giving each child their own but it is a reality that exists in some homes. Obviously, both children should be consulted on the theme. In fact, themes can be split (as long as they are agreed upon), and modular units are used to offer each child their own separate but together space.
Lightning And Decorative Items
Comfort-Lighting is crucial in a kids' room. Night lights in the form of lamps may be placed on a bedside table, and a central light hung from the ceiling will create drama. Light switches should be placed low enough for the child to switch these on and off. We believe that decorative items should be inputted by the child. For example, if the little girl is mad about the Little Mermaid, perhaps a Little Mermaid lamp can be used, or a Mermaid posters/wall-papers hung on the walls.
Furniture, Study-table, Computer Table And Sleeping Area
Furniture is very important in a kid's room, however, most furnishing items are age-related. For example, a toddler would probably not need a study or computer table until they were older. The most important consideration is dual functionality once again – select furniture that is built to last and will serve multi-functional purposes.
Types of Beds
Beds are the most important part of any bedroom, again there is so much choice for children. But because we are in a room where the child keeps most of his or her personal belonging, storage space under a bed is ideal. Apart from that the little girls' bed so you can look at four-posters, pretty fabric, canopies and all that fairy princesses adore. Boys' beds can be built to replicate a car, can be bunk beds or modular systems.
Good Placement Of Toys, Books, Bags And Games
Functionality is of course also very important as children tend to be hoarders, so furniture that offers a dual purpose as storage space for games, toys and books is good too. What we are looking for should be a balance between functional and fun that also reflects the child's personality. Small kids in particular like to have a lot of different toys, and books, and a wall organizer can be used to keep the toys organised and clean as well as enable the child to easily find what they want.
Play Area – Space Utilization
The more storage space in a kid's room, the more area they will have to play. This is why we have stressed purchasing furnishing units which offer dual practical and storage functions. It is essential that children do have space in the room, for play dates, and even for playing alone.
Why Livibi.com expertise takes the stress of decorating an interior kids' room from the parent and makes it their problem, this is why we are better than other competitors. Your kids' room is our kids' room.